Exploring Business Ideas in South Sudan reveals a landscape rich with opportunities. This young nation, with its untapped resources, is ripe for entrepreneurial success. Here are 10 well-thought-out ventures for those considering business in South Sudan:
1. Agribusiness Ventures: Nurturing Green Gold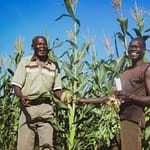 When discussing Business Ideas in South Sudan, the agricultural potential stands out prominently.
The Rich Soil: South Sudan's arable land is a treasure. Whether you're into cultivating maize, and sorghum, or exploring cash crops like sesame, there's a vast playground waiting.
Animal Farming's Untapped Potential: Pastures stretch wide, inviting ventures into poultry, cattle, and even goat farming. With the right strategies, such as introducing modern farming techniques, this sector can thrive.
Processing for Profit: Raw produce has value, but processed goods often fetch better prices. Setting up infrastructure for processing, like grain mills or dairy processing units, can cater to both local and international demands. There's also a potential market for organic and specialty products.
2. Real Estate Development in South Sudan: A Growing Business Idea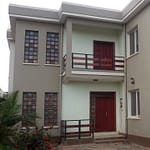 Real estate is undeniably among the top Business Ideas in South Sudan due to rapid urbanization.
A Rising Urban Population: Cities like Juba are growing, both in terms of area and population. This surge is creating demand for homes, offices, and recreational spaces.
Affordable Housing – A Goldmine: The market is ripe for budget housing. With innovative designs and sustainable materials, entrepreneurs can offer quality homes at affordable rates.
Commercial Ventures: Beyond housing, think shopping malls, office complexes, and even entertainment hubs. As the economy grows, the demand for such spaces will shoot up.
3. Healthcare: Healing the Heart of South Sudan
Healthcare stands as a pillar among Business Ideas in South Sudan. The nation's healthcare infrastructure is in its infancy, offering vast areas for growth and investment.
Primary Health Clinics: With many areas still lacking basic healthcare facilities, setting up clinics equipped with essential services can make a world of difference.
Specialty Hospitals: For entrepreneurs looking to invest heavily, specialty hospitals catering to specific ailments can be lucrative. Think of areas like maternal health, pediatrics, or even cardiology.
Health Awareness Initiatives: Beyond facilities, there's a need for health education. Initiatives focusing on preventive health, sanitation, and nutrition can find traction.
4. Renewable Energy: Powering the Future of South Sudan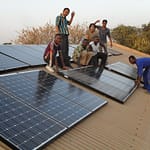 One can't discuss Business Ideas in South Sudan without considering its energy sector.
Solar Energy: South Sudan enjoys an abundance of sunlight. Tapping into solar energy by setting up solar farms or distributing solar home kits can be a game-changer.
Micro Hydropower Projects: With numerous rivers, micro-hydropower projects can provide localized solutions to power shortages.
Training and Maintenance: Beyond setting up energy projects, there's a demand for skilled personnel. Offering training programs and maintenance services can become a sustainable business.
5. Tourism and Hospitality: Showcasing South Sudan's Beauty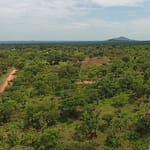 Despite challenges, tourism remains a prospective avenue among Business Ideas in South Sudan.
Natural Wonders: South Sudan boasts national parks, wildlife, and scenic landscapes. Organizing safaris or nature walks can attract both local and international tourists.
Cultural Tourism: With its rich cultural tapestry, promoting local festivals, dances, and traditions can be a unique offering.
Hotels and Resorts: As tourism grows, there will be a demand for comfortable accommodations. From budget hostels to luxury resorts, there's a spectrum of opportunities.
6. Education and Training: Building South Sudan's Tomorrow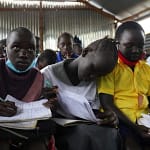 The significance of education in the landscape of Business Ideas in South Sudan cannot be overstated.
Primary and Secondary Institutions: With a young population, the demand for foundational education is soaring. Setting up schools, ensuring quality education, can make a lasting impact.
Vocational Training Centers: Not everyone seeks formal education. Vocational training centers offering courses in carpentry, sewing, or computer skills can help many earn a livelihood.
Online Education Platforms: Digital learning is the future. Creating online platforms or partnering with existing ones to offer courses tailored for South Sudan can fill a vital gap.
7. Telecommunications: Bridging Distances in South Sudan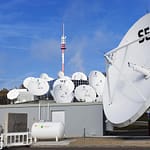 The telecom sector presents innovative Business Ideas in South Sudan.
Mobile Network Expansion: While major cities have connectivity, rural areas remain underserved. Expanding network coverage can tap into a vast user base.
Affordable Internet Services: Internet penetration is still low. Offering affordable packages or localized solutions can drive up user numbers.
Digital Platforms: With growing connectivity, there's potential for localized apps and platforms. Whether it's online marketplaces or educational apps, the digital realm is burgeoning.
8. Retail and E-commerce: Meeting Consumer Needs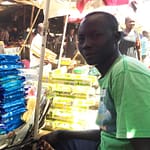 Tapping into the consumer market is vital among Business Ideas in South Sudan.
Local Marketplaces: Establishing or upgrading local bazaars and marketplaces to offer a broader range of products.
E-commerce Platforms: With increasing internet access, setting up online stores for local products can capture a wider audience.
Brick and Mortar Stores: Even in the digital age, physical stores, especially in niche sectors or offering localized products, have their charm and demand.
9. Transportation and Logistics: Moving South Sudan Forward
Efficient transport is a pressing need and stands out in the array of Business Ideas in South Sudan.
Local Transport Services: Buses, shared taxis, and other local transport services can ease daily commutes.
Logistics Solutions: Helping businesses move goods efficiently within and outside the country.
Transport Infrastructure: Investing in or collaborating on projects to improve roads, rail, and other transport infrastructure.
10. Financial Services: Fueling South Sudan's Economic Growth
Addressing financial needs makes a significant Business Idea in South Sudan.
Microfinance Institutions: Catering to the financial needs of the underserved, offering small loans to help them start or expand businesses.
Insurance Services: Given the various challenges in the region, insurance services, both for health and assets, can be vital.
Financial Literacy Programs: Beyond just offering financial services, training the masses about managing finances, savings, and investments can pave the way for a brighter economic future.
FAQs
What are the top business opportunities in South Sudan?

Some of the top business opportunities in South Sudan include agriculture, construction, transportation, education, tourism, and financial services.

Is South Sudan suitable for foreign investment?

Yes, with its vast untapped resources and opportunities, South Sudan offers potential for foreign investors, especially in sectors like energy, agriculture, and infrastructure.

How can one start a business in South Sudan?

To start a business in South Sudan, it's essential first to research the market, identify a niche, register the business with the local authorities, and understand the cultural and economic landscape.

Are there local resources or agencies to help new businesses?

Yes, various local agencies and NGOs assist new businesses, offering support from business registration to financial planning.

Why is the tourism sector seen as a promising business in South Sudan?

With its rich biodiversity, cultural heritage, and untapped scenic beauty, South Sudan holds potential as a tourist destination. As peace and stability improve, tourism can become a significant revenue generator.
---
Conclusion: South Sudan, with its unique blend of challenges and opportunities, offers a fertile ground for entrepreneurial ventures. With the right vision, dedication, and understanding of the local landscape, businesses can not only thrive but also contribute significantly to the nation's progress. Whether you're a local looking to make a mark or an international investor exploring new territories, South Sudan beckons with promise. All it takes is the right idea, at the right time, executed in the right way.