Popular YouTube influencer Andrew Kibe faced a significant setback as his channel, boasting over 474,000 subscribers and approximately 3.1k videos, was recently terminated by YouTube. The platform cited a violation of its terms of service as the primary reason for the decision.
Reacting to the news, Kibe remained characteristically defiant. Taking to X–a platform previously known as Twitter–he downplayed the termination's significance, comparing it to the "noises of a frog." He further assured his followers that the regular content schedule would remain unaffected.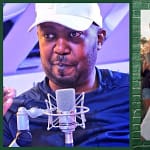 Known for his no-holds-barred approach, Kibe had already hinted at a possible exit from YouTube, assuring fans that his content would find a new home on another platform. With a reputation for taking jabs at Kenyan celebrities and giving unfiltered takes on current affairs, Kibe has established himself as one of the most divisive yet influential digital personalities.
While based in the United States, Kibe's impact on the Kenyan digital scene is evident. His controversial content has led to public disagreements with several Kenyan celebrities like Bahati, Diana, former Governor Mike Sonko, Akothee, Kamene Goro, and other content creators.
In light of the recent YouTube incident, Kibe reiterated his commitment to continue engaging his audience across various platforms, including TikTok, Instagram, Rumble, and X.
Kibe has expressed reservations about mainstream radio, valuing his creative freedom above all. He often emphasized his desire for content that remains unfiltered and independent of external influences. His past experiences with the restrictions of mainstream media have made him more committed to platforms that let him express freely.
His termination from YouTube raises questions about the balance between content freedom and platform regulations, but for Kibe, the journey is far from over.