Summary:
A cyclone brings torrential rain and winds, causing at least 21 fatalities in southern Brazil.
The Rio Grande do Sul governor terms it the state's worst weather disaster.
The town of Mucum saw 85% of its area inundated, with hundreds requiring rooftop rescues.
President Luiz Inácio Lula da Silva pledges federal government assistance.
Climatic changes heighten the risk of extreme rainfall events.
---
Southern Brazil is grappling with its worst-ever weather disaster as torrential rains and winds from a cyclone resulted in a death toll of at least 21 people. The hardest-hit was the state of Rio Grande do Sul, with thousands being displaced due to the catastrophic floods.
Mucum, a town with a population of 5,000, faced severe flooding, submerging about 85% of the area. Numerous residents were trapped on their rooftops, requiring immediate rescue. Local media reported that 15 more bodies were discovered in Mucum on Tuesday.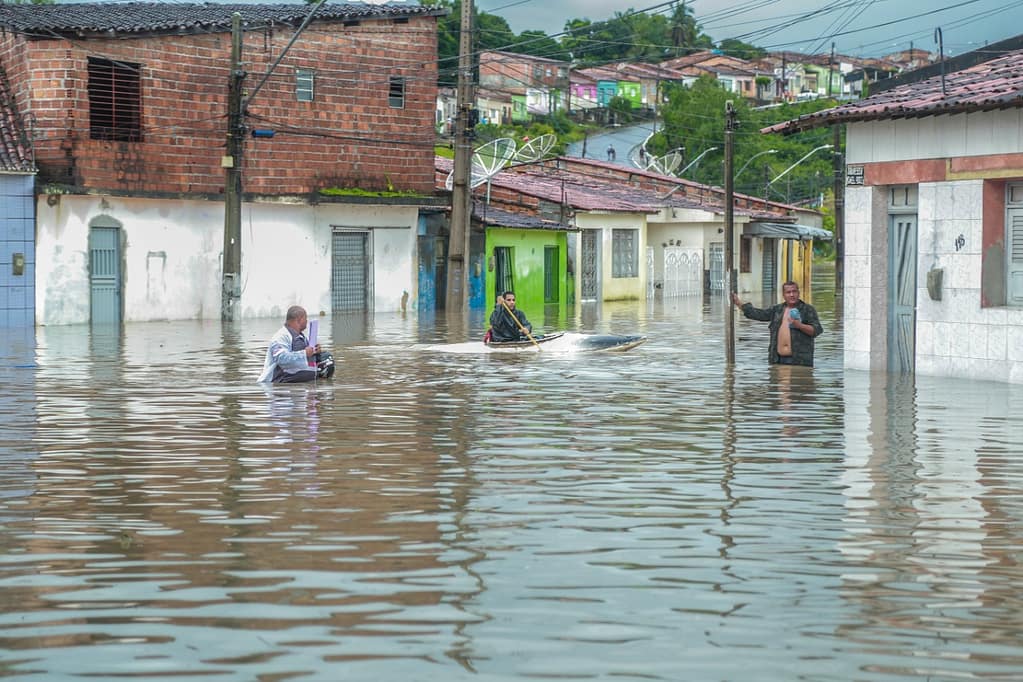 President Luiz Inácio Lula da Silva expressed the federal government's commitment to provide necessary assistance, stating,
"Where there is a problem, the federal government will be there to save people from these problems."
The deluge was a result of over 300 mm (around 11 inches) of rain pouring down on the state in under 24 hours. This led to devastating floods and landslides. Mucum Mayor, Mateus Trojan, shared concerns over more potential casualties, remarking,
"The town of Mucum as we knew it no longer exists."
Rescue operations, including the use of helicopters, are underway to access flood-affected regions. Residents from other towns also shared their distressing experiences. Dirce Reginatto from Nova Bassano expressed her devastation, while Luana Da Luz from Passo Fundo recounted her ordeal during the floods.
The impact of climate change is becoming evident with increased chances of extreme rainfall events as the atmosphere warms. Since the beginning of the industrial era, global temperatures have risen by around 1.2°C, emphasizing the urgency for global emissions cuts. In recent memory, Brazil's São Paulo state witnessed deadly floods and landslides in February, claiming 40 lives, and last year, similar events in the north-east took at least 100 lives.