The Sudan People's Liberation Movement (SPLM) party leaders from the Equatoria region are gearing up to officially endorse President Salva Kiir as their preferred flag-bearer for the upcoming 2024 presidential election. The endorsement rally, scheduled to take place in Juba, is expected to consolidate support for the incumbent president.
Eastern Equatoria's Governor, Louis Lobong, announced the forthcoming endorsement rally during a media briefing. As the SPLM party chairman in Eastern Equatoria, Governor Lobong expressed his confidence in President Kiir's leadership and highlighted the importance of unity within the party.
"We believe President Kiir has shown strong leadership qualities and a commitment to the progress and stability of our nation," Governor Lobong stated. "By endorsing him as our party's candidate for the 2024 presidential election, we aim to ensure continuity and a continued focus on development and peace-building."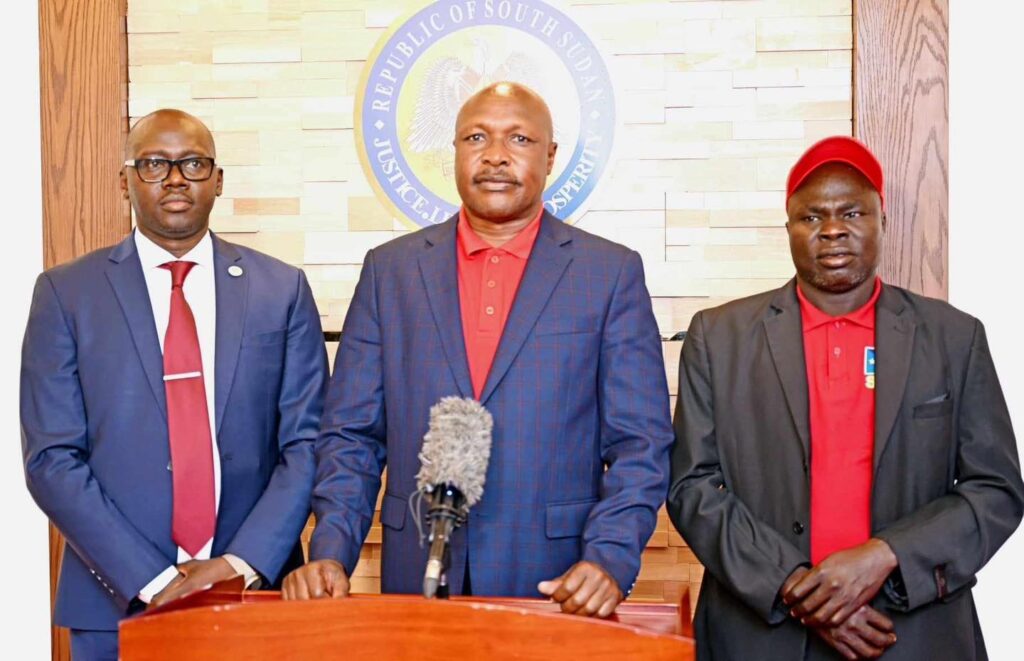 The meeting leading up to the endorsement was attended by significant party figures, including Benjamin Bol Mel, the SPLM Deputy Secretary General for Political Affairs and Organization. The presence of Kennedy Ganiko, the SPLM Chairman and Deputy Governor of Western Equatoria, and Clement Kulang Gai, representing Emmanuel Adil, the Central Equatoria SPLM Deputy Chairperson, underscored the significance of the event.
While addressing the media after the meeting with President Kiir, Governor Lobong emphasized that the endorsement decision was reached collectively, reflecting the consensus among party leaders in the region. The move also strengthens President Kiir's position within the party, reinforcing his claim to the party's nomination for the upcoming presidential election.
This endorsement rally in Equatoria comes in the wake of a similar event held in Wau earlier this month, where party chairpersons from the four states of the Bahr el Ghazal region also rallied behind President Kiir's candidacy.
As the 2024 presidential election approaches, all eyes will be on the SPLM's internal dynamics and the potential implications of this endorsement on the broader political landscape in South Sudan.