The United Nations has raised alarms over the escalating violence in Ethiopia's northern Amhara region, reporting at least 183 deaths since July. The situation has deteriorated significantly after the declaration of a state of emergency on August 4, following clashes between the Ethiopian military and the regional Fano militia.
Marta Hurtado, a spokeswoman for the UN Human Rights Office, expressed grave concerns during a press briefing in Geneva. She stated,
"We are very concerned by the deteriorating human rights situation in some regions of Ethiopia."
The tensions in Amhara have been exacerbated by the aftermath of a brutal war in the adjacent Tigray region, which also involved Amhara fighters. In a move to centralize power, the federal government announced the disbandment of regional forces across Ethiopia in April. This decision sparked outrage among Amhara nationalists, fearing it would undermine their region's strength.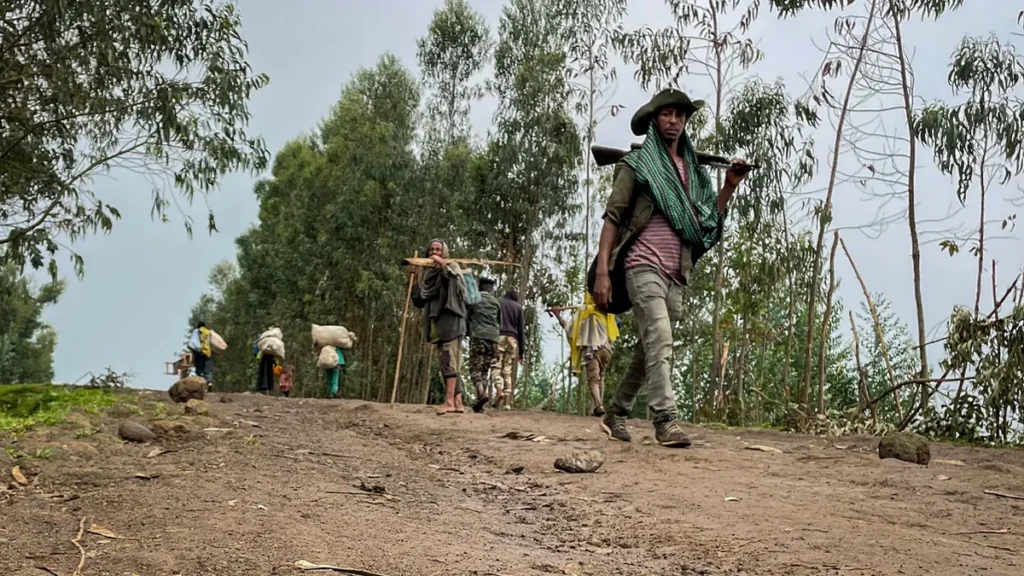 Consequently, violent confrontations broke out in early July between the national army and the local Fano fighters. This unrest led the Addis Ababa authorities to declare a six-month state of emergency on August 4, granting them extensive powers, including the ability to arrest without court orders, impose curfews, and prohibit public assemblies.
Hurtado highlighted the concerning reports of over 1,000 arrests across Ethiopia under the new law, with many detainees believed to be young Amhara individuals suspected of supporting Fano. "Since early August, mass house-to-house searches have reportedly been taking place," she added.
The UN Human Rights Office urges Ethiopian authorities to halt mass arrests, ensure judicial review for any detentions, and release those held without valid reasons. Hurtado concluded with a plea:
"We call on all actors to stop killings, other violations, and abuses."